Profshare Market Research publishes Global Blood Coagulation Factor Market Report 2016-2024 to provide in depth market information. The study covers detail analysis, growth and forecast of the Blood Coagulation Factor Market. The report includes market analysis on global and regional level. The study covers historical data analysis from 2012 to 2016 and market forecast for 2017 to 2024 based on revenue generated. The study includes market value in terms of revenue in billion USD for years 2012-24 and compound annual growth rate (CAGR) in % for from 2016-22.
Blood Coagulation, is the process which includes forming of blood clot. The blood clot formation is often referred to as secondary hemostasis, because it forms the second stage in the process of arresting the loss of blood from a ruptured vessel. The first stage called primary hemostasis, is characterized by blood vessel constriction (vasoconstriction) and platelet aggregation at the site of vessel injury. Under abnormal circumstances, occlusion (blockage) of the vessel occurs due to formation of clot in vessel that has not been broken or breached.
Coagulation or Clotting process involves sequential interaction of numerous blood components called coagulation factors. Coagulation process includes 13 principal coagulation factors in all, and each of these has been assigned a Roman numeral, I to XIII. Coagulation process initiates with activation of two separate pathways, designated extrinsic and intrinsic. Both pathways result in the production of factor X. The activation of this factor initiates so-called common pathway of coagulation, that leads to formation of a clot.
Blood Coagulation process involves following Factors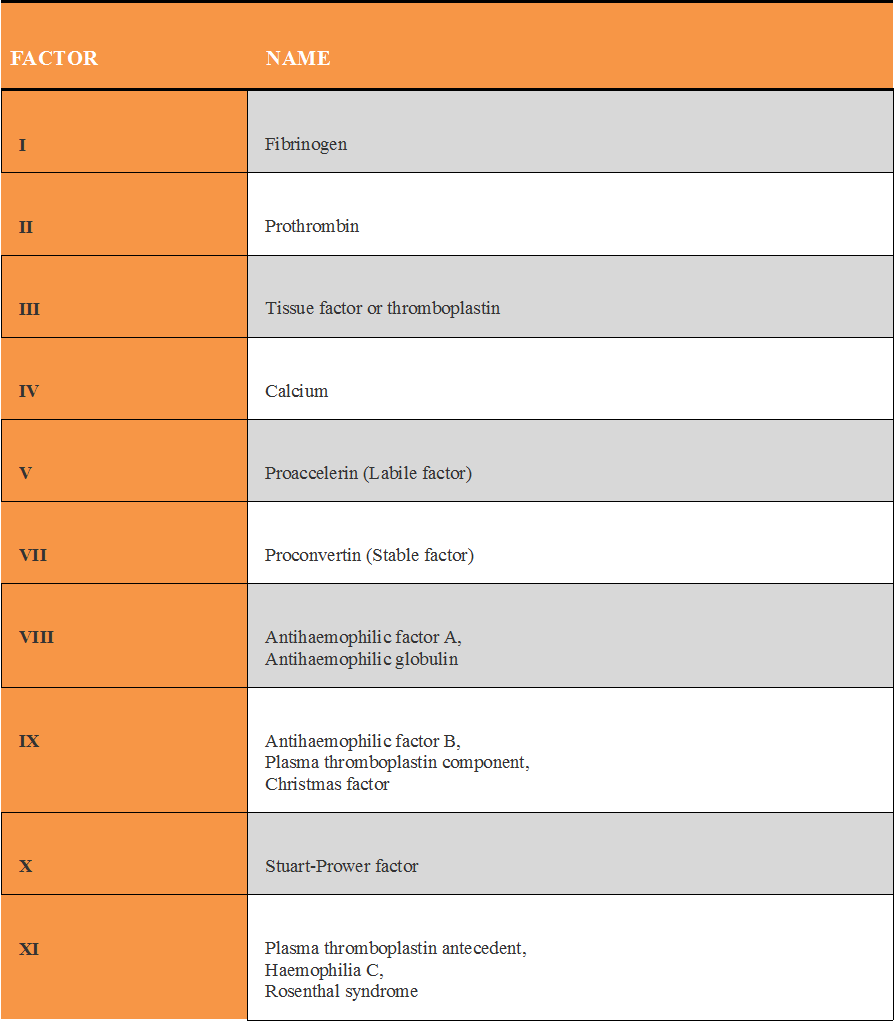 Blood Coagulation Factor Market: Application / End User
Hospital
Medical Center
Research Institute
Blood Coagulation Factor Market: Product Type
Blood Products
Non Plasma Derived Coagulation Factor
Global Blood Coagulation Factor Market: Competitive Analysis
Report includes accurate analysis of key players with Market Value, Company profile, SWOT analysis. The Study constitutes of following key players in Blood Coagulation Factor Market:
The report provides Blood Coagulation Factor Market Dynamics , includes industry growth drivers, challenges, opportunities ,risk, constraints as well as threats .Reports also includes Manufacturing Cost Analysis mainly included Raw Materials Analysis, Price Trend of product, Mergers & Acquisitions, Expansion, Key Suppliers of product, Concentration Rate of Market , Manufacturing Process Analysis. Research Report contains Market Effect Factors analysis mainly included Technology Progress, Consumer Needs Trend, External Environmental Change.
Global Blood Coagulation Factor Market: Regional Analysis
North America
Europe

France
Germany
Spain
UK
Rest of Europe

Asia Pacific

China
Japan
India
South East Asia

Latin America
Middle East and Africa
Blood Coagulation Factor Market Report delivers comprehensive analysis of :
Market Forecast for 2018-26
Market growth drivers
Challenges and Opportunities
Emerging and Current market trends
Market player Capacity, Production, Revenue (Value)
Supply (Production), Consumption, Export, Import analysis
End user/application Analysis
---
Blood Coagulation Factor Market was valued at around USD million in 2021 & estimated to reach USD by 2028.
Blood Coagulation Factor Market is likely to grow at compounded annual growth rate (CAGR) of % between 2022 to 2028.
Yes, the report includes COVID 19 impact on the market.